Bob Howard Hyunda in Oklahoma City - New & Used Car Dealership in OKC
Welcome to Bob Howard Hyundai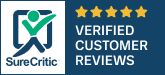 Driving is something most of us have to do multiple times every day. For many it can seem like a chore. Bob Howard Hyundai is here to tell you it doesn't have to be. More than that, we're here to prove it with a revered lineup of new Hyundai models and used cars - not to mention expert service, genuine parts and specialized auto repair. That's right; everything you need to transform your daily commute into a joy ride and maintain that sense of satisfaction is right here,  under one roof.
New Hyundai Cars in Oklahoma City - Sonata, Elantra, Accent , Santa Fe & More
In exploring the new Hyundai inventory available at our OKC-area showroom, you'll find everything from classic picks to new favorites, including the Sonata, Elantra, Accent, Santa Fe and Tucson. And while, you can do much of your pre-buy research online, Bob Howard Hyundai, serving Oklahoma City, Norman OK, Edmond and Del City is always happy to share specs, compare different models and present you with other options that might also suit your lifestyle. Start by seeing how our popular Hyundai models compare to the competition. Or maybe you're wanting to compare Hyundai models to each other. For example, find out the differences between the Sonata and the Elantra. Our ultimate goal is for you to be satisfied with your decision for hundreds of thousands of miles to come.
Used Cars For Sale in Oklahoma City
Rather spend a little less on a car and save a little more for retirement, a down payment, or dream vacation? We totally understand? new cars aren't for everyone. As such, we also have an expansive array of low-mileage, well-maintained used cars in Oklahoma City.
Hyundai Financing (Car Loans & Lease Programs) in OKC
You might think we're being sarcastic; but we're not. First, auto financing in Oklahoma City is the key to making the car you want yours. Second, our car loan and Hyundai experts make it a whole less intimidating than what you might be used to. Not only do they take the time to clearly explain all terms and conditions; they they like what they do - getting you the best deal possible - and it shows.
Hyundai Service & Genuine OEM Parts in Oklahoma City
Looking for Hyundai auto service done right? Then bring your vehicle to the Bob Howard Hyundai service center, serving OKC, Norman OK, Edmond and Del City. Our experts do more than perform oil changes and tire rotations. They can diagnose any problems that your vehicle may have and implement a fix sure to take years off of aesthetics or performance. What's more, they do it all using time-tested, genuine Hyundai parts.
Have questions? Want to learn more about Bob Howard Hyundai and our extensive lineup of new Hyundai and used models? Contact us today through our numbers at the top, or, better yet, visit us in person at our convenient location: 613 S.W. 74th Oklahoma City, Oklahoma.